History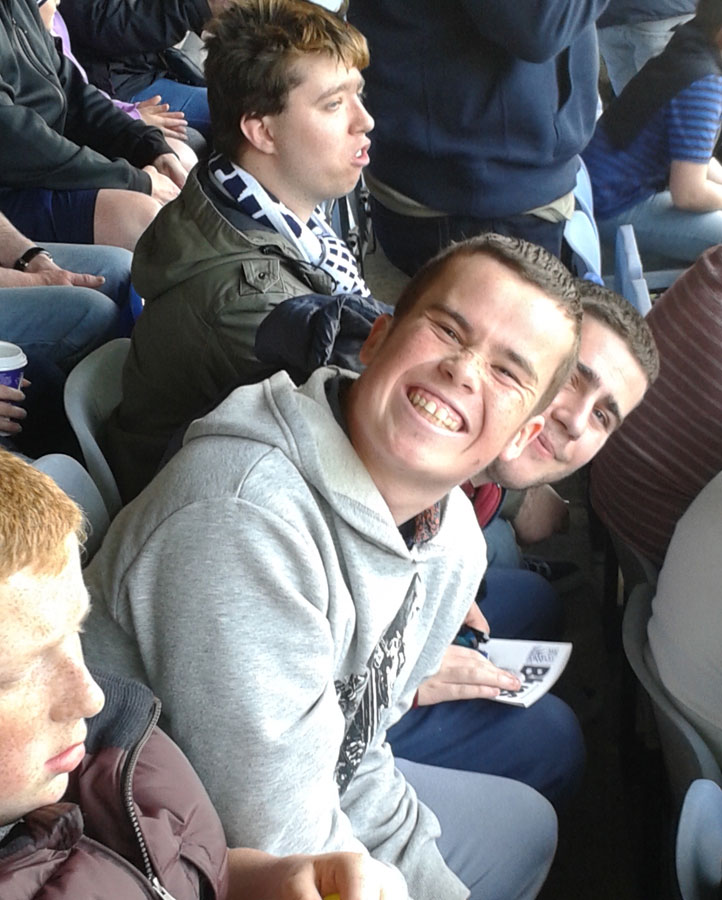 Our service was established due to the knowledge that there was a desperate need within our community for a way for young people to maintain and keep friendships alive through transition and changes in their lives.  For example, the closing of day services, changes of college provision, moving into day services and just leaving school and going to college.
As people are transported into special needs schools, families do not know who the young person's friendships are. Our role is to facilitate and bring the schools, colleges and families together to allow them to form friendships outside of the school environment. As well as offering support to parents with the needs of their friends and the young person they support.
In 2012 fifteen families were offered support to pilot the model which was evaluated by the foundation of people with learning disabilities.
Background and aim of project
Friends and Places (FP) is a newly formed community interest company whose aim is to look at maintaining friendships when a young adult leaves school or college. Funding for Friends and Places was agreed in April 2012 for one year initially to look at the outcomes from the pilot project. The aim is to work with 15 young people in one school and one college, supporting them to develop and maintain friendships at school which could then be sustainable after the transition into adulthood. The young people will be supported by paid staff and subsequently, volunteers. FP will work in partnership with a variety of services to achieve these friendships for the young people. FP also wish to engage with families and demonstrate the importance of developing relationships for their children with learning disabilities and how to sustain these.
In 2012 Friends and Places commissioned The Foundation for People with Learning Disabilities (FPLD) to evaluate their service. The purpose of the evaluation was to assess and report on how Friends and Places are achieving their aim of supporting friendships for people with learning disabilities.
Methodology
FPLD undertook the evaluation using interviews with; young people and families using the service, schools, key staff involved in running the service and supporting the young people and families. A review of baseline and referral information and the use of the Quality Outcome Measures for community services tool to assess the distance travelled by FP was also used.
Key Findings
A knowledgeable and well-connected coordinator was pivotal to the success of the project
Families and young people felt respected and listened to
Referrals were dealt with quickly
Support offered was person centred
Families commented on feeling a clear impact of the project
Families felt FP went above what was offered in the initial service.
FP also offered support and signposting for families helping them understand and navigate services because of the coordinators knowledge
Families expressed concern of losing the service in the future
All young people involved made at least one connection to another young person or activity through the project
Families commented on an increase in the confidence of their children
One young person showed an improvement in their studies due to the development of their relationships in college
Found informal approach helpful and engaging
FP have a 'can do' approach and persevered to keep young people engaged in the project
FP exceeded their targets for the pilot phase
The techniques used to match young people to other young people or activities were effective.
Quotes from Families
'She meets friends for the first time on her own and go down town to Southend'

'It's amazing but he is now more confident at college and has since made new friends at college'.

'FP helped me to get a direct payment which means my son can now go out with a PA instead of always with me'.

'For the first time I felt listened to and met someone that knew where I should go for information'.

'Meeting Friends and Places was like a breath of fresh air'.
Quotes from Other Services
'In our role we share information and offer support, we also signpost families to other services that could support them. We frequently refer families to Friends and Places.'  Shelley Johnson, Independent Support Service (Southend) For full letter, click here.
Areas for Improvement
There was some confusion over the remit of FP which was not clearly set out when the project was introduced to new people; what do they do and what don't they do?
Financial management of PA's was not clearly defined
Some people did not understand the concept of a community interest company
There was not enough clarity around the process for recruiting/selecting potential friends or PA's
Families wanted more support from FP around planning for the future
Conclusion
The Friends and Places project has shown clear success in achieving its aims.
The model they are adopting is a simple and effective one. It has been developed into a small, local, flexible service that provides good support to young people to develop friendships. An added benefit has been their signposting of families to other support and provisions to meet the many needs that crop up whilst supporting a small part of a person's life that of friendship.
The project is clearly an effective tool to be used during transition into adulthood to enable young people to begin to engage with their communities.
So far the project has demonstrated clear added value. It seems there is room for further development in regards to the selecting and management of PAs in the future.