Friends and Places Southend
The main service we offer through this project is developing and supporting disabled young adults –13-18 years old,  to  develop a life and form friendships outside of their family home and school environment. Disabled young adults need support to continue and build on friendships with people they've known since they were 5 years old. As many young people are transported into school and college, opportunities to meet up with others are limited. Friends and Places look at this while person is still with their peers and help and support families to encourage and support their friendships by way of enabling young people to meet up with the help of volunteers, helping families to arrange this, pooling resources from families to support friendships outside of the school environment.
Many young people want to have their friends round or to spend time with their friends. We have found that our referrals are from social workers, schools, colleges and other parents as they are aware that the person they support are not happy, feeling isolated and do not have a life of their own outside their families or school. Many young people we meet have never been out with their friend, never had a friend round and have no way of supporting this due to their disability.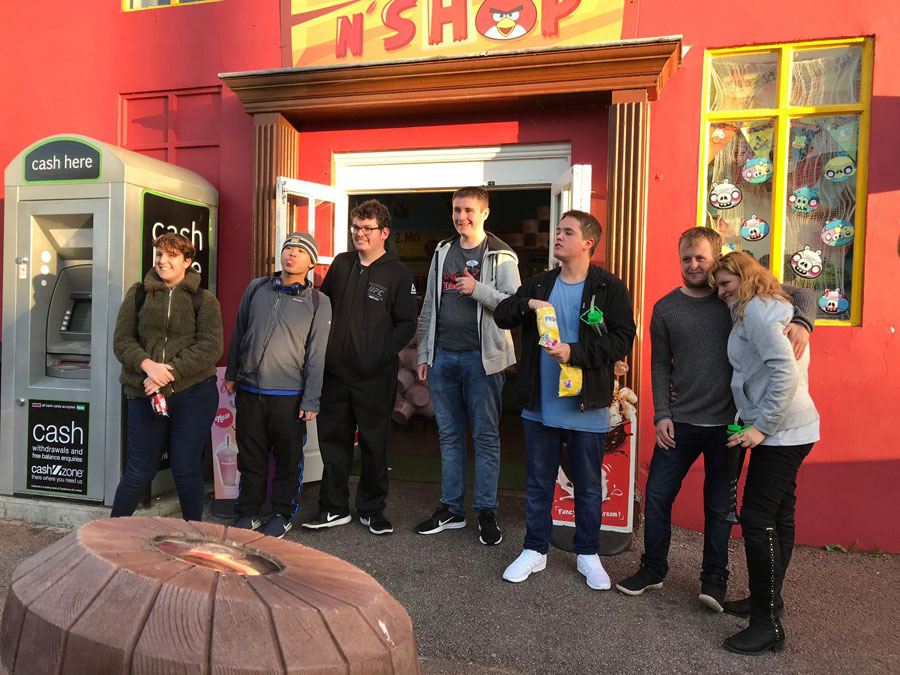 A major aspect of our role  is building up trust with the families, looking at activities in the community that are inclusive and building in relationships with carers to support friends either coming round to their home for tea or for meeting up and going out.
We have lowered the age limit to 13 years old as from feedback from families we learned that by the time we get involved a lot of work is needed to be done.   Building  up confidence both with the young person and their families, enabling carers to be comfortable with letting go and helping families to move on, encouraging the young person to look at options and being able to choose activities for themselves are all part of the role of Friends and Places.
We support families with moving on and support around transition planning.
The last year in Southend we supported thirty-nine people of which only two people had friends round to their house before we started to work and engage with them. Families had no contact details of their son or daughter's individual friends or their parents before we started to work with the thirty-nine people.