Friends and Places 25-40 years old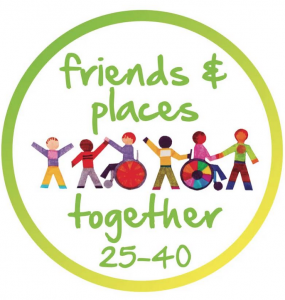 25 to 40 year old is being launched in September to offer more support to people to meet up with friends over the weekend.
We will be meeting new and old friends who want to meet up and see friends outside of day services. We have staff to support friends going out at the weekend and a range of events based on what people are asking for.
You need to complete a simple referral form attached and emailed it denise@friendsandplacestogether.org.uk
Referral form for 25-40 years old PDF
Referral form for 25-40 years old DOCX